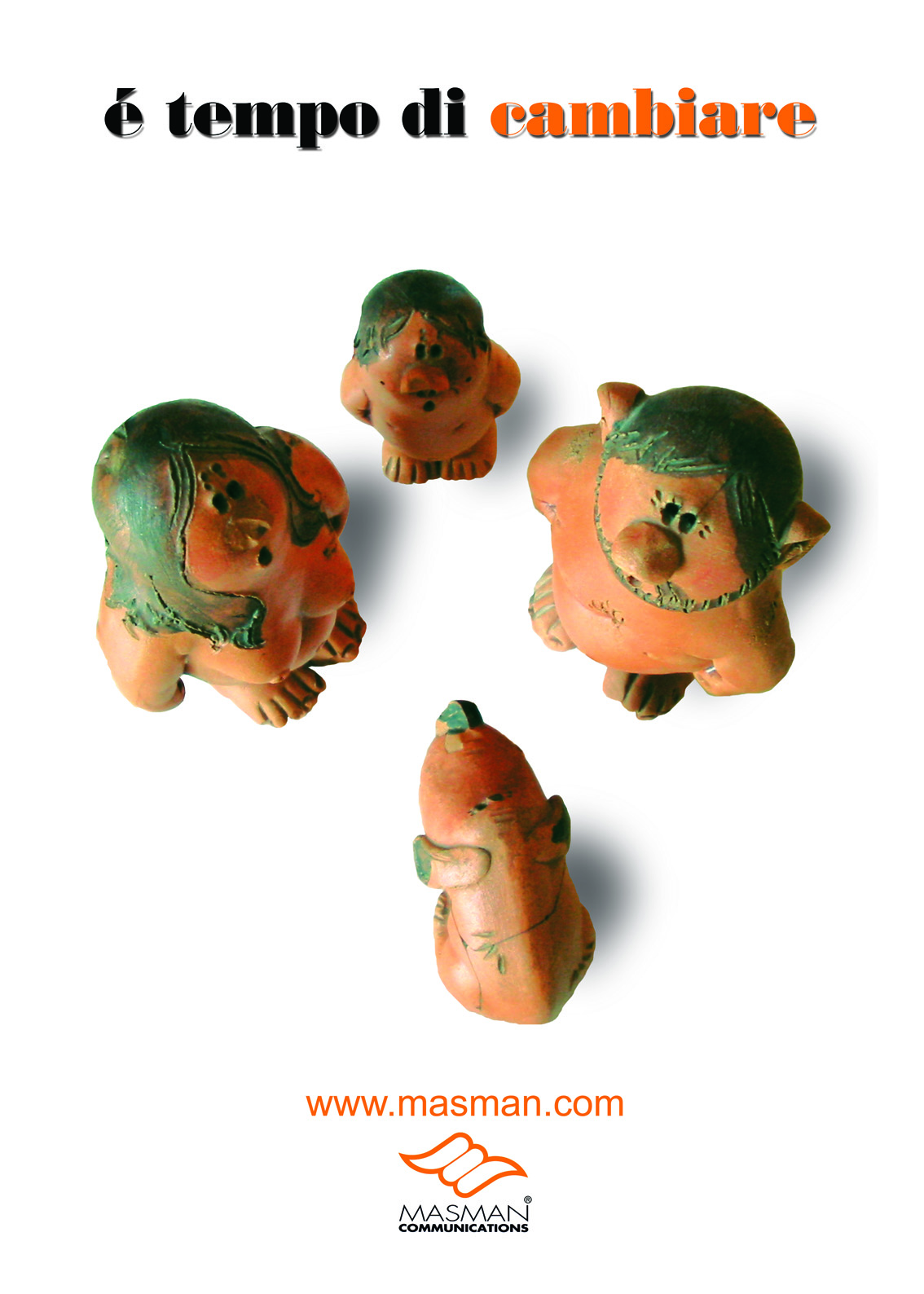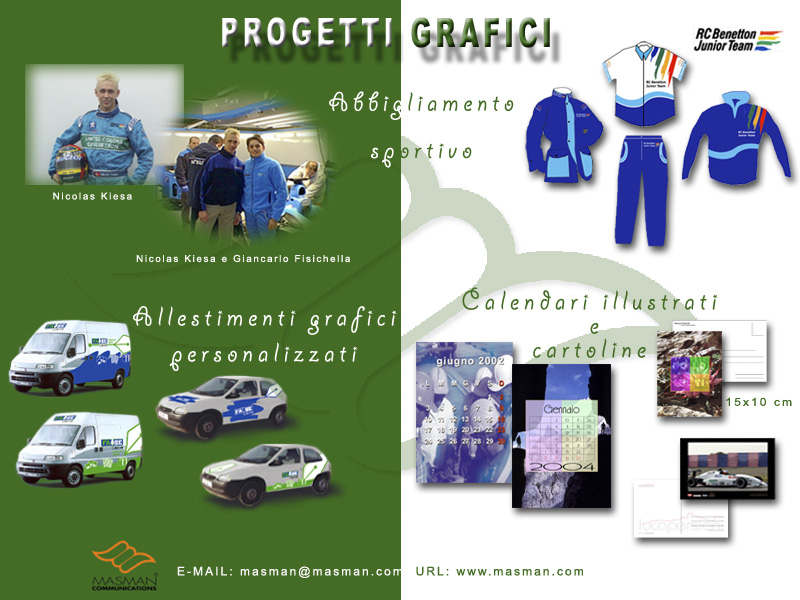 MASMAN Communications offers a highly professional facility, aimed at the study and realization of ad hoc promotional and advertising campaigns. Our team, coordinated by professional graphic designers and equipped with next-generation computerized graphics technologies, is able to plan and develop the following works:
– desktop publishing, brochures, catalogues, magazines and books;
– creation and development of layouts and advertising campaigns;
– design and realization of posters, fliers, leaflets and banners;
– design and realization of brands and logotypes;
– design and realization of business cards, letterheads, correspondence envelopes, brochures, folders and stickers;
– creation and development of calendars, badges, packaging and other promotional merchandise;
– editorial, advertising and humoristic illustrations;
– cartoons and comics.
MARKETING
MASMAN Communications, in collaboration with experts in this field, can plan and develop suitable strategies about the management and promotion of sport and enterprise marketing supervision. MASMAN Communications Srl is also able, through specific programmes concerning computerized elaboration and graphic websites, to provide information charts based on effective online surveys.
CONVENTIONS AND PRESENTATIONS PLANNING AND CATERING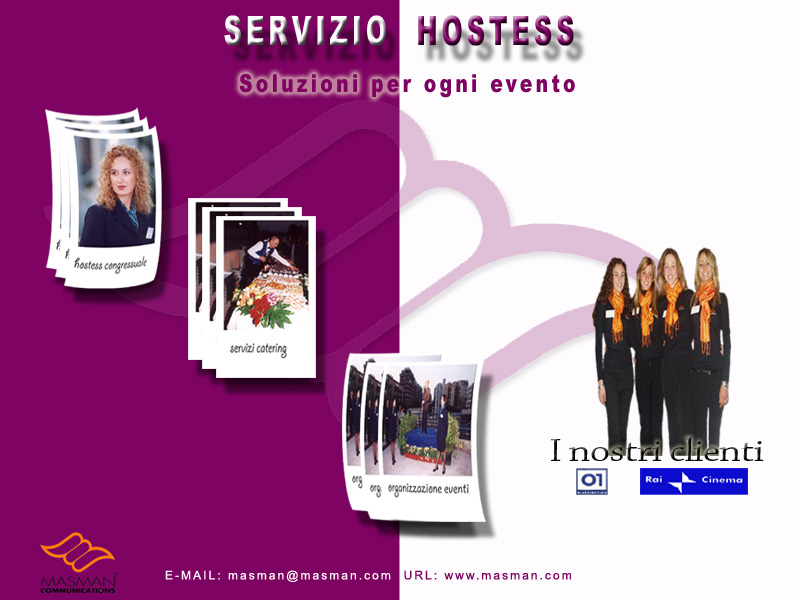 MASMAN Communications is specialized in the organization and promotion of conferences and videoconferences on the whole national territory. The broad experience of the team concerning the field of communications guarantees a successful and reliable achievement for any enterprise in need of arranging meetings in the sport sector, as well as in the political, scientific, economic and industrial ones.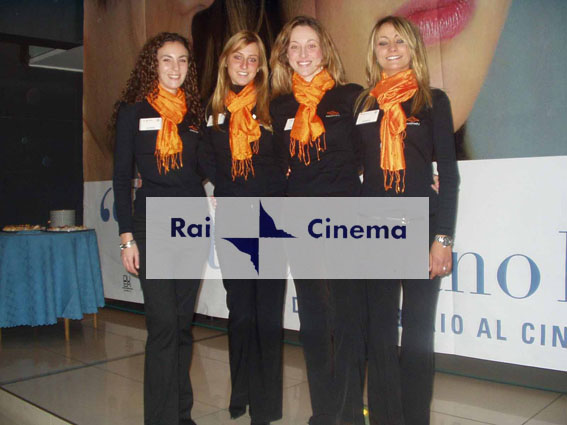 We are able to offer any kind of logistical and organizational support services, including representative hostesses, multilingual simultaneous translations, graphic staging, maxi-screen and press office.
MASMAN Communications,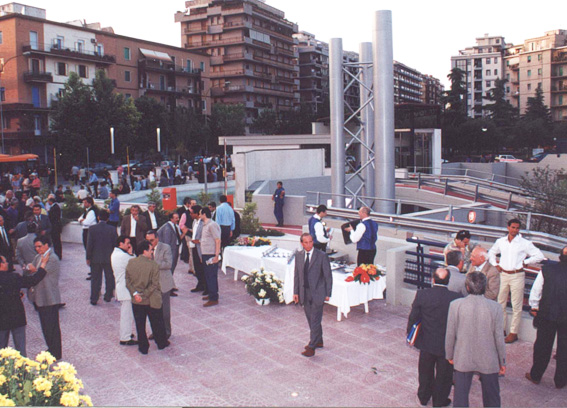 in association with a subsidiary company, takes care of staging hospitality pavilions and stands and can productively set-up convention and presentation events. Furthermore, it is possible to customize the service through conveniently equipped means and adequate tensile structures in order to create hospitality areas provided with catering service personally supervised by professional chefs.
ORGANIZATION OF SPORT EVENTS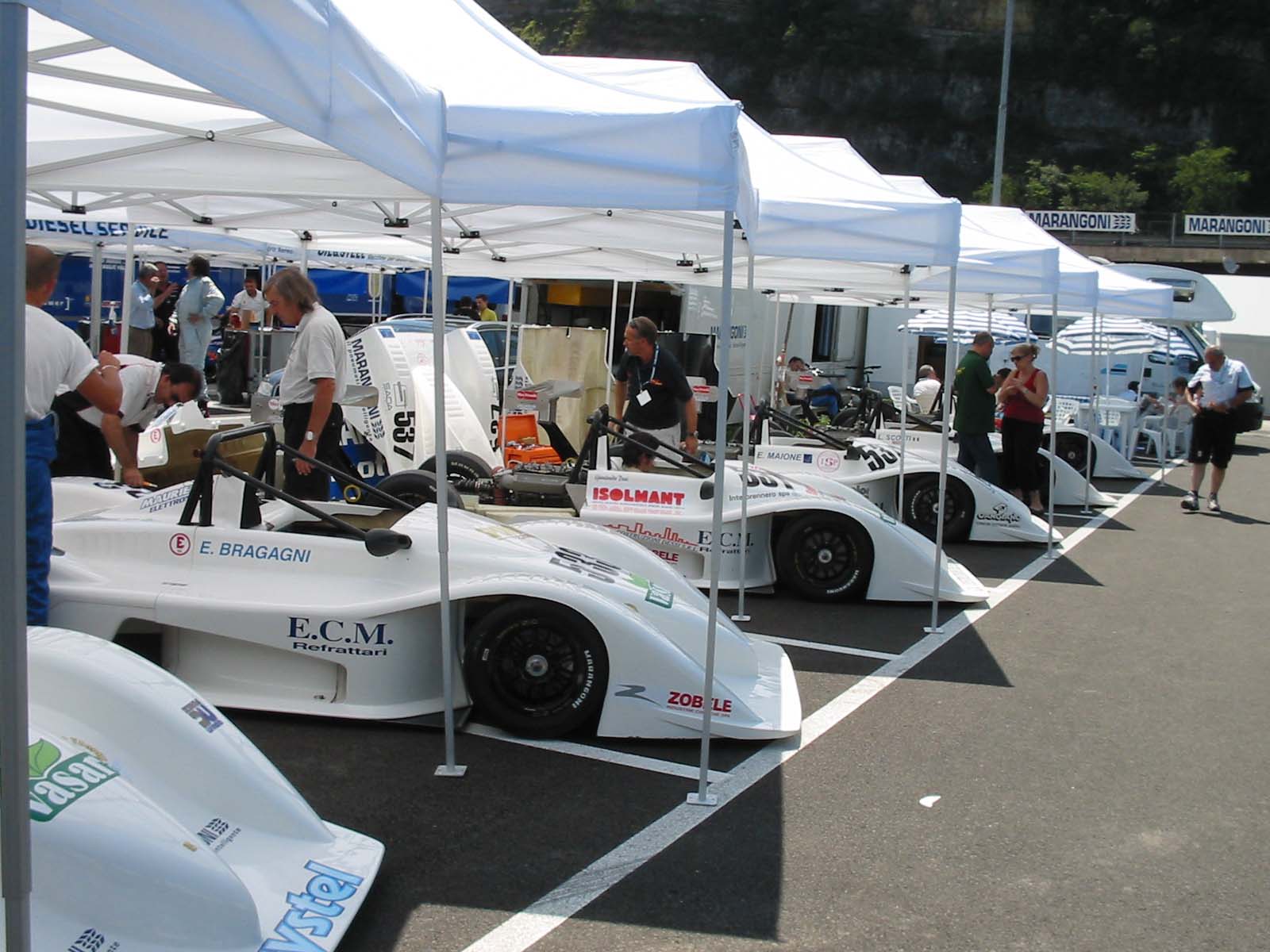 The sport sector, with special reference to automotive competition, represents one of the focal points of MASMAN Communications commercial activities. The wide experience of its founder, Massimo Manfregola, in the sportive motorcycling sector, allows the company to professionally organize manifestations, championships, meetings and sport events dealing with motors on both two and four wheels. The events organization and promotion is globally guaranteed on account of a large number of qualified and skilled collaborators, able to work scientifically using the latest technologies while operating in the communication sector.
INTERNET AND WEB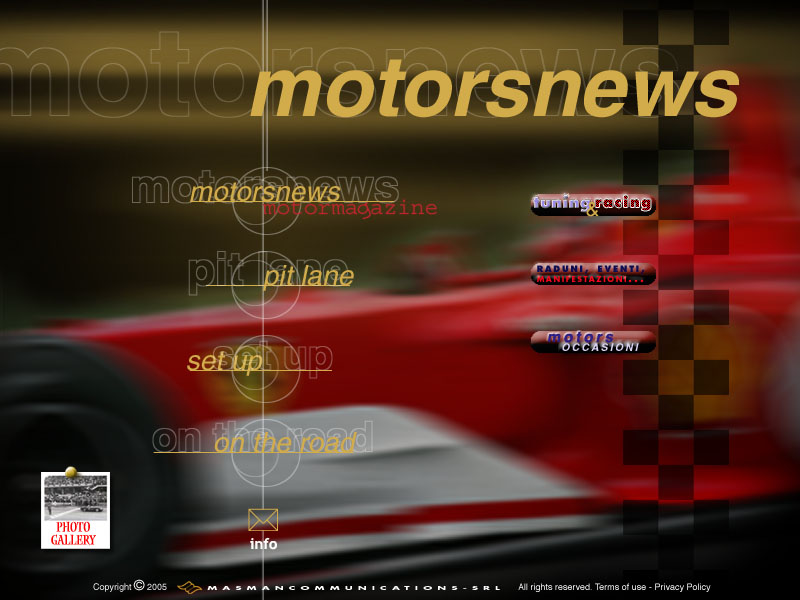 We offer online interactive support in order to realize websites with professional or sport designs, set up as newsletters or information web-pages containing ad hoc graphic elements about the product's description and analysis, plus the author, constructor or publisher's personal information.